27. Juli 2017 - 10:00 - 18:00
Veranstaltungsort: Ekaterinburg
Möchtest Du mehr Leichtigkeit mit Dir und Deinem Umfeld?

4 Transformationstage mit Access Consciousness Foundation®, ist eine Art energetisches Coaching, in denen du deine Eindrücke, Glaubensmuster, Prägungen, Begrenzungen, hinderliche Überzeugungen u.v.m., in die du dein wundervolles Wesen und deinem Körper Leben für Leben eingekerkert hast oder von anderen hast einkerkern lassen, dort löscht und ungeschehen machst als wären sie nie geschehen.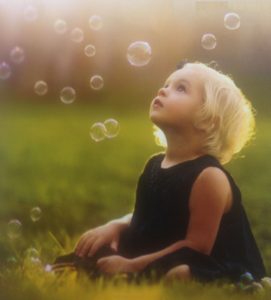 Eine Befreiung die dir ermöglicht neu anders und ohne die vielen Limittierungen zu sein die dich hindern das Wunder und Geschenk in dieser Welt zu sein das du eigentlich bist. Ist jetzt deine Zeit dich vom alten Ballst zu befreien und zu strahlen?
Pre-requisuites: Access BARS®
brauchst Du mehr Infos ruf mich einfach an  0621-1567516
—————————————————————————-
The Foundation
Would you like to invite ease with change into your life?
What would you like to experience, have and create in your life? Do you know?
Or would you like to find out and find the possibilities, tools, where you can choose ease with change beyond any ideas or limitations of time space and circumstances, you have been buying in so far, that wouldn´t allow you to create what you want?
Is now your time to have a wonderful live?
And how does it get any better, easier and how much more joy can you invite, as you expierenced it in your life so far?
Would you like to have a platform, that gives you the foundation to change with you in all circumstances, so you are more stabil in all changes occuring?
How much joy and ease would that create for you, to have this stability in your life while allowing change in all what got too small and narrow in your live and doesn´t serve you any longer. So you can expand beyond the limitations into the limitlessness you know could be possible, even if you don´t know how. Would you like and enjoy to have this ease and possibilities now for you and your environment beyond all you experienced so far?
what is "The Foundation"?
After the BARS "The Foundation" is the next step to open you up for asking for more possibilities of choice, change, ease, love and abundance.
Energetic clearings, more magic coaching tools, bodyprocesses open up space for you, assist you in letting go of the past limitations and offering new realities to you….to choose what works for you and your surrounding.
The Foundation is about establishing how you begin creating a different reality for you, where you begin to undo the limitations you've been functioning from.
Whats limiting you, is when you functioning from some form of anti-consciousness or unconsciousness. Consciousness gives you always all choices. It includes everything and judges nothing; it goes beyond the polarity of this reality where we are always looking to what is right or wrong, and into the allowance, gratitude, choice, possibility, contribution and question that is truly possible.
In THE Foundation you will begin to see the points of view that limit you and what you can change that would allow you to function from a more conscious space, where you are no longer at the effect of this reality.
What would it take, to create a reality, where you experience and perceive your world as safe and full of possibilities?
Would you feel lighter, if you would know, dass soviel mehr möglich ist, als Du bis jetzt glaubst, und es darüber hinaus möglich ist mit spielerischer Leichtigkeit zu verändern & neu zu wählen…und dich dadurch zu öffnen es auch wahrnehmen und zu empfangen zu können ?
Would you like to open up to a life you have always dreamed of!
If this is what you are looking for…and to have support in this…Than join us…
This Energy -Transformations, offer you effective tools and Bodyprocesses, to invite change in all aereas of your life, where you would like to expand and to create with ease what you really want in your life.
Old limitting structures, werden schon allein dadurch un-kreiert , that you recognize, welche Sichtweisen Dein Leben bisher begrenzen and which infinite possibilities exist beyond this.
The greatest potency is the ability to change and transform anything and everything.
Are you ready to create a conscious joyous life with much more grace and ease than you can imagine?
DURATION 4 days each day from10.00 – 18.00
Pre-requisuites: Access BARS®
PRICING to be paid in €uro
Full price: 1.250 €
including Classscript, a spezial ESC from Dr. Dain Heer during class and mp3 audio´s from the class, Certification